ADIDAS RUNBASE
The 360° Treadmill
The 360° treadmill is developed for you to evaluate, customise, and optimise your run. By utilising multiple cameras focused on different parts of your body, the 360 treadmill gives you an instant view of how you perform.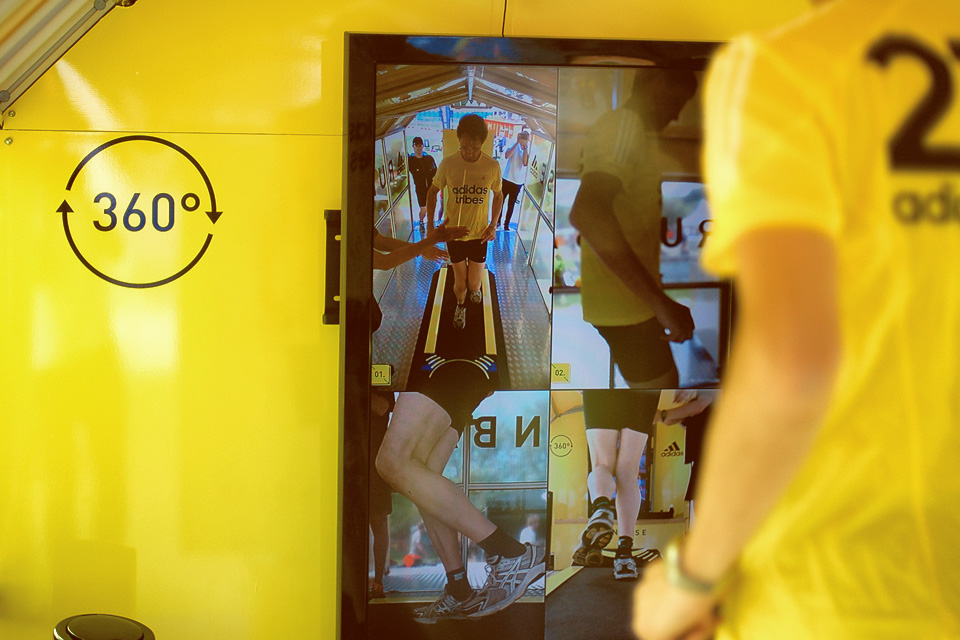 INSTALLATION
4 Cameras, many angles.
We designed a treadmill with a 4 camera angle screen to help you improving your running technique. We call it the 360° Treadmill. If you can see yourself through the eyes of a professional running coach, you will gain a stronger understanding of your strengths and weaknesses.
IPAD
Your Technique. On the run.
We designed and developed an iPad application where users could take part of running tips and track the run base from mobile devices. The user experience was designed so that you easily could find information relevant to your level of running and at the same time get motivated to become a better runner.